White Card Online TAS
Online Course only available for TAS residents
---
White Card online TAS course is $49. Average completion time is 6 hours.
Don't wait to book a White Card online TAS course, call now on 02 9232 1010 or contact our team.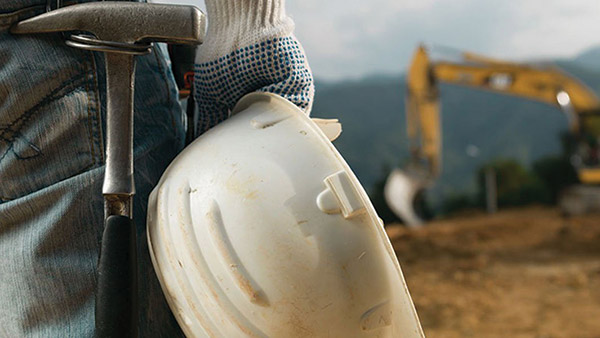 Course Details
This White Card online TAS course is available for all students who need to complete a White Card training course.
Legislation states that once you have a White Card you can work in any state or territory across Australia.
Once you have completed the White Card online TAS course, you will be issued a Statement of Attainment which must be taken to a Service Tasmania shop to apply for the White Card.
REQUIRED: This White Card online TAS course requires students to have a webcam. iOS devices (iPhone & iPad) do not work with this program at this time. Some cameras on other devices may not work. This White Card course works best with a webcam connected to a laptop or desktop computer.

The White Card online TAS course allows students to complete the course in their own time from the convenience of their location.
This White Card course covers the basic WHS knowledge required prior to commencing work tasks within any of the sectors of the construction industry.

If organising a group booking or onsite training for this White Card course please contact us.
---
Pre-requisites
This White Card online TAS course combines plain English, videos, photos, and questioning to ensure all learners are able to have the best possible chance at comprehending the required knowledge and skills. If you believe you will need assistance due to your Language, Literacy or Numeracy skills, please contact our office on 02 9232 1010 to discuss your White Card training needs.
---
Assessment
Students will be assessed during the White Card online course workbooks and demonstration through video submissions. Assessment will confirm knowledge and skills have been achieved.
If a student is not successful in completing all assessments satisfactorily, they will need to rebook the White Card course at the full course fee.
---
Training Program
Once enrolled into this White Card online program, students will be provided access to the learner portal which includes the learning videos and assessments to be completed.
This program is offered through our learning management system. There are 3 components to this program:
Online learning
Online assessments
Online video submission
Students must submit:
Photo identification evidence to commence the White Card online TAS course
During this White Card online TAS course, you will learn the knowledge and skill associated with the safety in the workplace. Students should allow up to six (6) hours for the online learning and assessment to be completed. If you have completed White Card Training in the past or have worked in construction previously, you may be able to complete the online program in a shorter time frame.
---
Certification
Once a competent mark is awarded, learners will be issued with a Statement of Attainment for CPCCOHS1001A Work safely in the construction industry. With this certificate, students can go to a Service Tasmania shop to apply for the White Card. Certificates are emailed to students immediately after the White Card course is successfully completed however hard copy certificate is available for an additional fee.
---
Online FAQs
How do I get my Certificate?

Once you've successfully completed your course you'll need to fill out some information which is required by the Australian Government. We simply need a few bits of information about you and your USI number (more information here). Once we've got this information we will email your certificate to you.

What do I need to start learning?

Nothing! All you need is a computer or laptop. The latest versions of Internet Explorer, Chrome or Safari are recommend.

Why learn online?

Our online courses enable you to gain the skills and certification you need anywhere - even in the comfort of your own home. Our course content and learning management system is industry-leading, enabling you to achieve best results first time.
---
General FAQs
---
Course Enrolment
White Card TAS Course Description (340 KB)
Student Handbook (593 KB)
The cost for this White Card online TAS course is $49.
If organising a group booking or onsite training contact us for further information.
We also provide a White Card course for NSW and the online course is available for QLD and WA if required.