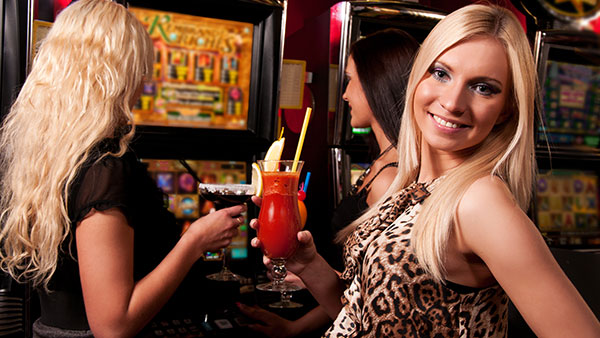 Course Details
GET YOUR RSA and RCG IN ONE DAY!
This special offer is exempt from any other promotions, discounts and commission agreements.
This combo RSA and RCG course allows students to complete both courses in one day at a great rate. It is mandatory that you hold an RSA and RCG competency card if you are looking for work in any establishment that sells or serves alcohol or has gambling facilities across NSW.
Legislation requires refresher training every five (5) years.
The RSA and RCG course is required for people working in an environment where alcohol is sold / served or gambling facilities are available, including:
Gaming attendants
All staff working an a bar
Drive through bottle shops
Licensees, managers

Event staff
Restaurant, cafe and pop up bars
We offer a fun and informative one day RSA and RCG course that will provide you with the knowledge and skills to obtain a NSW competency certificate. Our trainers have current experience of working in the industry providing students with real world scenarios and relevant training.
Legislation requires refresher training every five years. You can renew your photo competency card with OLGR directly in the last 90 days before your current card expires by completing the online refresher training.
For information on renewals, see https://www.liquorandgaming.nsw.gov.au/Pages/liquor/serving-alcohol-responsibly/competency-cards/competency-card-renewal-process-faq.aspx
If organising a group booking or onsite training, we can facilitate the RSA and RCG course training nationally.

---
Australian RSA Certificates
Depending on what Australian State you are working in there are different course options available -
Choose an RSA Course to enrol into -
Download the Australian Certifications for easy reference -
Australian RSA Certificates (2605 KB)
---
Training Program
During this program, you will learn the knowledge and skill associated with the responsible service of alcohol (RSA) and responsible gambling services (RCG). The RSA and RCG course will include information about:
Legal requirements related to venues, minors and signage
Assisting customers to drink within the appropriate limits
How to assess alcohol affected customers and identify those whose service should be refused
When to refuse service of alcohol
We have RSA and RCG courses available Tuesdays and Thursdays in our Sydney training centre.
There are 3 components for each of the programs:
Theory training in the classroom
Practical training in the classroom
Assessment for both knowledge and skills
The classroom session is a 13.5hr program with breaks. See what happens in this RSA and RCG course through our Vimeo page.
---
Pre-requisites
This RSA and RCG course combines plain English, videos, photos, and questioning to ensure all learners are able to have the best possible chance at comprehending the required knowledge and skills. If you believe you will need assistance to complete the RSA and RCG course due to your Language, Literacy or Numeracy skills, please contact our office on 02 9232 1010 to discuss your training needs.
TCP Training is not registered with CRICOS, as such we are unable to conduct training and assessment for those with study restrictions on their visa. This includes but is not limited to the International Student Visa (subclass 500), you can check the entitlements of your visa here.
---
Assessment
Students will be assessed during the classroom session. Assessment will confirm knowledge and skills have been achieved to demonstrate competency across the unit.
Students are offered multiple opportunities to demonstrate knowledge and skills throughout the RSA and RCG course.
If a student is not successful in completing all assessments satisfactorily, they will need to rebook their RSA and RCG course at the full course fee.
---
Certification
Once a competent mark is awarded, learners will be issued with a Statement of Attainment for SITHFAB002 Provide responsible service of alcohol and SITHGAM001 Provide responsible gambling services. These Units of Competency are Nationally Recognised Training from Health Training Package.
RSA and RCG Certificates are emailed to students however a hard copy is available for an additional fee.
Students will also be provided with a temporary / interim RSA and RCG certificates issued by Liquor and Gaming NSW. This can be used to commence work and is valid for 90 days. After 90 days, RSA and RCG competency cards must be presented to work in any licenced premise.
To obtain the RSA and RCG competency cards, the interim RSA and RCG certificates are to be taken to a registered Services NSW office to apply.

---
RSA FAQs
---
RCG FAQs
---
General FAQs
---

Course Enrolment
RSA Course Description (180 KB)
RCG Course Description (249 KB)
Student Handbook (593 KB)
The cost for this RSA and RCG Course is $265 per person (saving you $35).
The RSA and RCG Course is delivered in Sydney for public.
We also provide separate RSA courses and RCG courses at our Sydney CBD, Campbelltown, Miranda & Dee Why training locations if preferred.
Course Inclusions

RSA
$160

Backpacker
Upgrade $35

Passport
Upgrade $55

NSW Licence






QLD Licence




SA Licence




WA Licence




NT Licence




ACT Licence




TAS Licence




VIC Licence


Australian Wide Coverage


NSW Government Issued Competency Card






Government Approved RTO #91118






Face to Face Learning






Customer Service Assistance






Experienced Qualified Trainers






Statement of Attainment ID Card available same day




Interim Competency Certifcate straight to your inbox






Pre-Enrolment in VIC Online Bridging Course


Short Online VIC Bridging Course (15 minutes)


Great for Travelling workers




Allows you to serve alcohol in licenced venues






Interactive learning environment






Meets AVETMISS Requirements






No Third Party ID verification






No extra paperwork required






Access Statement of Attainment at your leisure






Innovative plastic ID completion card




Work in the Worlds most liveable city