Risk Management
Course Online
---
Risk Management course online is $49. Average completion time is 75 minutes.
Don't wait to book the Risk Management course online, call now on 02 9232 1010 or contact our team.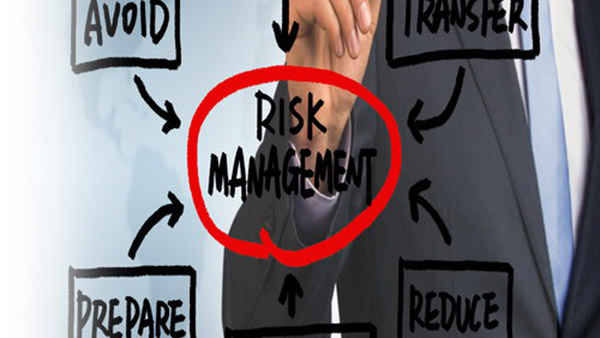 Course Details
Risk Management is one of the most important aspects of any business and having staff trained is a key step in the move to operating a safe workplace.
This course is designed to help managers and supervisors understand how risk should be managed in the workplace and what their responsibilities are when it comes to minimizing that risk.
During this Risk Management course online, employees will learn about:
How and why work health and safety (WHS) risks are managed in the workplace
When a risk management approach should be applied
How to identify hazards
How to assess risk
How risk controls should be applied, monitored and reviewed, and
The importance and benefits of consulting with workers.

Average completion time for this online course is 75 minutes.
If organising a onsite training contact us for further information.
---
Key Facts
100% Online Course - Complete your course quickly and easily online, no need to visit a classroom.
Same Day Certificate - Upon completion your certificate will be sent to you.
Learn at your own pace - We keep a record of how far you've progressed with your course, so you can complete it whenever you prefer.
---
System Requirements
For non-webcam courses any browser other than Internet Explorer or Edge.
For any webcam courses we recommend Google Chrome or Firefox.
On iPhone the system update needs to be above IOS11. Chrome for Android and Safari for iPhones.
Who is this Course for?
This Risk Management course online is suitable for anyone working in an Australian organization.
---
Certification
Once successfully completed, learners will be issued with a Certificate of Completion for the online Risk Management for Workers course. Certificates are emailed to students.
PLEASE BE AWARE Students will NOT be provided with a Statement of Attainment after completing this course.
---
Online FAQs
How do I get my Certificate?

Once you've successfully completed your course you'll need to fill out some information which is required by the Australian Government. We simply need a few bits of information about you and your USI number (more information here). Once we've got this information we will email your certificate to you.

What do I need to start learning?

Nothing! All you need is a computer or laptop. The latest versions of Chrome or Safari are recommend.

Why learn online?

Our online courses enable you to gain the skills and certification you need anywhere - even in the comfort of your own home. Our course content and learning management system is industry-leading, enabling you to achieve best results first time.
---
General FAQs
---
Course Enrolment
Risk Management Course Description (319 KB)
Student Handbook (593 KB)
The cost for this Risk Management course online is $49.