RSA Correspondence
Online Course
---
RSA Correspondence course is $150. Average completion time is 6 hours.
Don't wait to book the RSA Correspondence course online, call now on 02 9232 1010 or contact our team.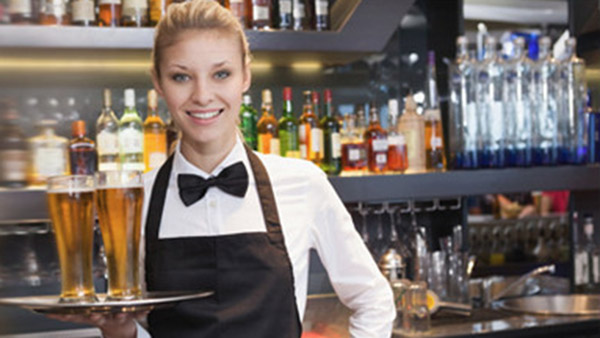 Course Details
If you are seeking to complete your RSA in NSW but cannot get to a training venue, or the course schedule doesn't work for you, then this is the perfect opportunity for you to complete the RSA course from a location and at a time convenient to you.
Our RSA Correspondence course allows students to use our online learning management system while studying remotely. Students will download the RSA documentation, record videos for role play activities and complete assessment activities before submitting them for an assessor to review and mark.

RSA is required to work in any establishment that sells or serves alcohol in NSW. This includes:
Bar staff
Bottle shop attendants
Licensees
Managers
Security Officers
Event staff
Function staff
Cruise ship staff
Legislation requires refresher training every five (5) years.
This RSA Correspondence course requires students to study in their own time, while completing assessment tasks for marking by an assessor. Upon successful completion, an interim NSW RSA certificate will be issued so you can commence work immediately, allowing you to apply for your RSA photo card.
If organising a group booking or onsite training, we can facilitate the RSA training nationally.
---
Australian RSA Certificates
Depending on what Australian State you are working in there are different course options available -
Choose an RSA Course to enrol into -
Download the Australian Certifications for easy reference -
Australian RSA Certificates (2605 KB)
---
Training Program
Once enrolled into this program, students will be provided access to the learner portal which includes the reading material and assessments to be completed.
This program is offered online through our learning management system. There are 2 components to this program:
During this RSA Correspondence course, you will learn the knowledge and skill associated with the responsible service of alcohol. Students should allow up to six (6) hours for the online learning and assessment to be completed. If you have completed RSA training in the past, you may be able to complete the online program in a shorter time frame.
The RSA Correspondence course will include information about:
Legal requirements related to venues, minors and signage
Assisting customers to drink within the appropriate limits
How to assess alcohol affected customers and identify those whose service should be refused
When to refuse service of alcohol
---
Pre-requisites
This RSA Correspondence course combines plain English, videos, photos, and questioning to ensure all learners are able to have the best possible chance at comprehending the required knowledge and skills. If you believe you will need assistance due to your Language, Literacy or Numeracy skills, please contact our office on 02 9232 1010 to discuss your training needs.
---
Assessment
Students will be assessed through the use of workbooks, video submission and a phone verification. Assessment will confirm knowledge and skills have been achieved.
Once your assessment workbooks and video submissions are received, an assessor will review and contact you if additional evidence is required. If all assessments are completed satisfactorily, we will contact you to for a phone appointment and book in a time to verbally verify your identification and knowledge of the RSA topics.
Assessment of submission are completed within 5 working days from submission and the verbal assessment can be booked within 2 days of all assessments being marked satisfactory.
If a student is not successful in completing all assessments satisfactorily, they will need to rebook the RSA Correspondence course at the full course fee.
---
Certification
Once a competent mark is awarded, learners will be issued with a Statement of Attainment for SITHFAB002 Provide responsible service of alcohol. If you live in NSW, an interim certificate will also be issued so you can apply for a NSW Competency Card from a Service NSW office.
RSA certificates are emailed to students however hard copy is available for additional fee.
Once received, students can commence work with a statement of attainment in the permitting states / territories.
To obtain a NSW RSA card, you will need complete an RSA course with an approved NSW training provider. TCP Training is an approved NSW training provider.
---
Online pre-study requirements
This online RSA Correspondence course requires access to the following resources to complete the course:
Computer

Internet connection
Webcam/smart phone (video recording)
Printer (to print the declaration for signing)

An empty wine bottle or beer bottle and glasses to demonstrate pouring a drink
---
Online FAQs
How do I get my Certificate?

Once you've successfully completed your course you'll need to fill out some information which is required by the Australian Government. We simply need a few bits of information about you and your USI number (more information here). Once we've got this information we will email your certificate to you.

What do I need to start learning?

Nothing! All you need is a computer or laptop. The latest versions of Internet Explorer, Chrome or Safari are recommend.

Why learn online?

Our online courses enable you to gain the skills and certification you need anywhere - even in the comfort of your own home. Our course content and learning management system is industry-leading, enabling you to achieve best results first time.
---
General FAQs
---
Course Details
RSA Correspondence Course Description (370 KB)
Student Handbook (593 KB)
The cost for this RSA Correspondence course is $150.
If organising a group booking or onsite training contact us for further information.
We also provide an RSA course at our Sydney CBD, Granville & Dee Why training locations and an RSA and RCG Combo course at our Sydney CBD training location if required.