Food Safety Courses Sydney
Book a Food Hygiene or Food Safety Supervisor Course today at one of our Sydney Training Locations and get certified fast.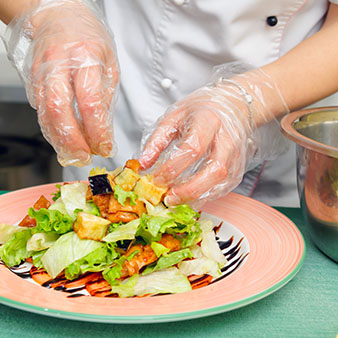 Food Safety Supervisor
Also known as Safe Food Handling Level 1 & Level 2.
Course suitable for Food Safety Supervisors, Chefs, Owners, Managers, Supervisors, Kitchen Staff.
Qualification:
SITXFSA005 & SITXFSA006
Course locations:
Sydney CBD
Course price:
$190 (includes free lunch)
Course length:
6 hours + breaks
Certificate valid:
5 years
Training days:
Mondays & Wednesdays
Learn More
Book Now
Staff Training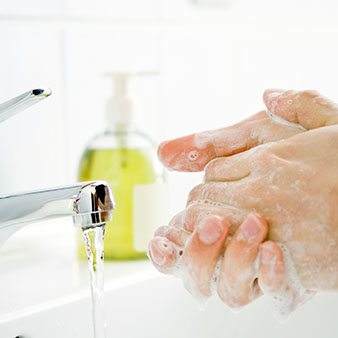 Food Hygiene
Also known as Level 1 Food Safety or Food Handling.
Course suitable for Kitchen Staff, Housekeeping, Food & Beverage, Tour Operations involving the preparation of food.
Qualification:
SITXFSA005 (formally SITXFSA001 & SITXFSA101)
Course locations:
Sydney CBD
Course length:
4 hours + breaks
Certificate valid:
When employer states necessary
Pre-requisites:
Students must be 14 years old
Learn More
Book Now
Staff Training
Food Safety Courses Sydney
According to the Food Safety Information Council, an estimated 4.1 million Australians suffer from food poisoning every year, with 31,920 of those cases resulting in hospitalization and 86 resulting in death.
Not only does consuming contaminated food have serious health consequences but food safety breaches can also have significant financial and reputational costs for businesses in the food industry. In 2020, the NSW Food Authority issued 70 penalty notices to food businesses for breaches of food safety standards, with total fines amounting to over $135,000.
By implementing proper food safety and hygiene practices, businesses can help prevent foodborne illnesses and protect their customers' health while also avoiding costly penalties and reputational damage.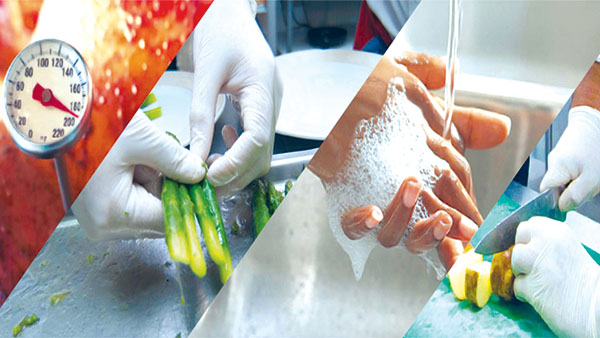 Food Safety Courses FAQs
The Food Safety Supervisor Course involves more content, and you receive a hardcopy Food Safety Certificate on the same day. This can make you more employable and valuable in the workplace.

This is counted as a refresher course! You simply complete the course again, however you will be able to complete it quicker as you already have experience.

Yes! the Food Safety Supervisor course includes the Food Hygiene qualification and makes you more employable!

No, all the training is done in our venues so that you can receive your certification the day of the training.

You will receive your Statement of Attainment via email the same day.

There is no specific timeframe or refresher period however the Australian New Zealand Food Standard code 3.2.2A FOOD SAFTEY MANAGEMENT TOOLS recommends regular refresher training. Your employer/workplace may have a specific timeframe of their choosing, so we would recommend consulting them.
General Course FAQs
Your booking is confirmed once we receive full payment of course fees. Unfortunately there are rare occasions where the course will sell out prior to you finalising payment. In this situation a member of our customer service team will get in contact to organise an alternate training date.

Payment can be made at the time of booking using either a credit card, EFTPOS or cash. Invoices and acceptance of company cheques is by prior arrangement only.

Unfortunately we cannot offer this service, full payment of course fees are required at the time of booking. The good news is that we try to always offer value for money and keep course fees affordable, so you know that you are always getting good value, especially with our package deals which offer reduced prices!

We can book multiple people at once and create company invoices, even for individual students. Please just email our bookings team – bookings@tcptraining.com.

Please include the following information; the course, location and date you wish to enroll them in, full names and unique emails of those who will attend and the company's legal name, address, ABN and contact.

Most courses will permit a student to bring a friend to interpret for them during training. If you do need assistance, we ask that you contact first before booking your course so we can advise if there are any restrictions. For example, Forklift training requires students to complete all assessments in English.

If the course permits, you may bring a friend along to the course or, alternatively, you can phone the National Translation service to book an interpreter. Visit the Immigration website for more information about help with translating.

Following NSW Health Guidelines, TCP Training implements Policies and Procedures to help keep our community safe, for more information click here.

What you need to do is register with your local Job Network Agent. Your Employment Consultant will make the booking with us on your behalf and arrange payment with us directly. Unfortunately Centrelink does not pay directly.
Student Reviews of Courses