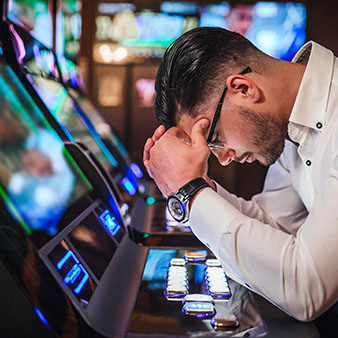 RSA & RCG Course Sydney
SITHFAB021 Provide responsible service of alcohol SITHGAM022 Provide responsible conduct of gambling
Training locations:
Sydney CBD & Miranda
Course name:
RSA & RCG also known as Provide Responsible Gambling Services & Provide Responsible Service of Alcohol
Course price:
$300
Course length:
12 hours + breaks
Certificate valid:
5 years
Training days:
Tuesdays, Wednesdays & Thursdays
Pre-requisites:
Students must be 16 years old
RSA Standard
$300

Backpacker
Upgrade $35

Passport
Upgrade $55

Course Inclusions

NSW only course with no upgrades or additional fees.
No extra paperwork required.
Great for travelling.
Great for travelling.
Australia-wide coverage.
Additional online bridging course (30min).
Statement of Attainment






NSW Competency Card






SA, WA, NT, ACT, TAS Card




VIC Card


Pre-enrolled Victorian Online Bridging course (required)


Identity Requirements (Mandatory)
Students must be able to provide Valid Photo ID.
RSA & RCG Pre-requisites
Students must ensure they have never held the RSA & RCG qualification, or it has expired the full 5 years. Students with existing competency cannot receive a new interim certificate nor a full refund if found on the day of training.
Students must be at least 16 years old at the time at the time of sitting the course, however, cannot use certification until 18 years old.
Students must have at least a basic understanding of English to be permitted into class.
Students will need a USI number to complete the course. To apply for a USI or find your number, visit https://www.usi.gov.au/.
RSA & RCG Course Details
If you are looking for work in any establishment that provides Gambling Services in NSW or sells/severs alcohol, it is a government requirement for you to have completed a Liquor and Gaming NSW approved course for RSA & RCG.
Get your RSA & RCG Course in 1 Day!
This combo RSA & RCG course allows students to complete both courses in one day at a great rate, and is ideal for gaming room attendants, bar staff, licensees, managers and event staff.
The RSA & RCG course will include information about:
Legal requirements related to venues, minors and signage
Legislative framework
Alcohol and Gambling impact on families and communities
Implementing workplace rules
Identifying potential gambling and alcohol addictions
Strategies to prevent addiction
We offer a fun and informative one day RSA & RCG course that will provide you with the knowledge and skills to obtain an NSW competency certificate. Our trainers have current experience of working in the industry providing students with real world scenarios and relevant training.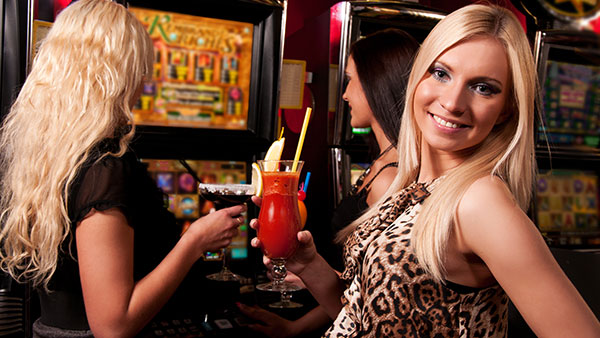 Legislation requires refresher training every five (5) years for NSW. You can renew your photo competency card with Liquor and Gaming NSW directly in the last 90 days before your current card expires by completing the online refresher training.
Liquor & Gaming will notify you when your card is about to expire. For information on renewals, see https://www.liquorandgaming.nsw.gov.au/working-in-the-industry/training-to-work-in-the-industry/competency-cards/nsw-competency-card-renewals?
Training Program
All students must have valid photo ID on the day of training.
Training must be conducted over a minimum period of 12 hours not including breaks.
A Liquor and Gaming Interim Certificate will be issued to students if they satisfactorily complete all assessments, demonstrating competency in the program via email.
Due to RSA & RCG being a Government Initiative, students will have to complete ALL training hours required. Insufficient ID and being over 10 minutes late (including from lunch breaks) will automatically deem the student ineligible to start the course on that date. Students will need to contact our office to rebook and process any relevant rescheduling fee in line with our policy.
Liquor and Gaming require students to complete an online RCG assessment that will be emailed to them after course completion. This must be completed before Liquor and Gaming will issue a RCG interim certificate. This is not required for RSA certification.
RSA & RCG Assessment
Within the 12 hours of the accredited course, students will be required to complete multiple choice questions, short answer questions and a verbal assessment in English throughout the day. Students will receive lunch breaks which is not included in the 12 hours and please note, lunch is not provided. Students are offered multiple opportunities to demonstrate their knowledge and skills throughout the course to deem them competent across the unit.
There are 4 components to this RSA & RCG program:
Theoretical training in the classroom (Multiple Choice & Short Answer)
Practical training in the classroom (Verbal Roleplay)
Assessment for both knowledge and skills
Online RCG assessment after course completion required by Liquor and Gaming (you will receive a link to this via text and email after course)
This RSA & RCG course combines plain English, videos, photos, and questioning to ensure all learners can have the best possible chance at comprehending the required knowledge and skills.
Assessments MUST be completed in English and with no further assistance. If you believe you will need assistance due to your Language, Literacy or Numeracy skills, please contact our office on 02 9232 1010 to discuss your training needs.
If a student is not successful in completing all assessments satisfactorily, they will need to rebook the RSA & RCG course at a $50 NYC Fee.
RSA & RCG Certification
Once student is deemed competent, they will be issued a SOA (Statement of Attainment) within 24 hours of the training (may take longer on weekends)
Students will be issued with a Statement of Attainment for:

SITHFAB021 Provide responsible service of alcohol
SITHGAM022 Provide responsible conduct of gambling
Students must complete an online RCG assessment issued by Liquor and Gaming after the RCG course before they can receive their Interim RCG certificate.
The RSA interim certificate will be emailed to students 24 hours after the course on weekdays and can be used to commence work and is valid for 90 days. After 90 days, an RSA & RCG competency card must be presented to work in any licenced premise. These are only valid in NSW.
To obtain the RSA & RCG competency card, the Interim RSA & RCG certificate is to be taken to a registered Service NSW office to apply: https://www.service.nsw.gov.au/service-centre.
For any lost, stolen or replacement RSA and RCG Cards, please contact Liquor and Gaming on 1300 024 720.

Course Enrolment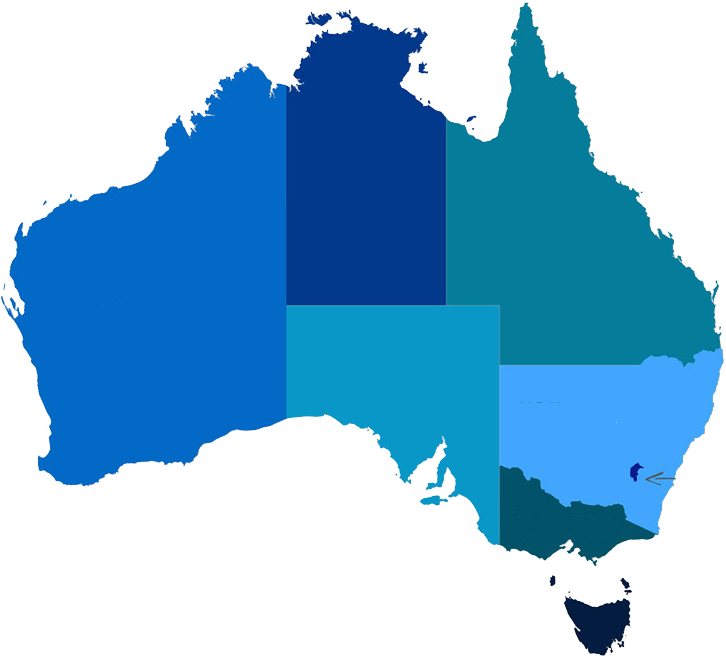 The RSA certificate required depends on which state you wish to work in. You can choose your RSA certifiate type during the enrolment process. Click here for more details.
The cost for the RSA & RCG course is $300.
View the RSA & RCG Refund Policy.
Courses are subject to a $10 non-refundable enrolment fee.
TCP Training is not registered with CRICOS however all one day courses are excluded from CRICOS.
If organising staff training or onsite training, we can facilitate the RSA & RCG course nationally. You can also request to enrol staff using a company invoice.
Book Now
RSA & RCG FAQs
The interim certificate for the class completed in the morning will be issued via email in the evening and the certificate for the class completed during the evening will be issued the next day before noon.

You can once you have received your interim certificate.

Both the RSA and RCG are accredited courses that require student sot be in the class for six hours excluding breaks. To do both on the same day adds up to around 14 hours!

Get a good night sleep the night before.

You will get two breaks in the morning class, a larger break in between classes and generally one or two break/s int eh evening course.
General Course FAQs
Your booking is confirmed once we receive full payment of course fees. Unfortunately there are rare occasions where the course will sell out prior to you finalising payment. In this situation a member of our customer service team will get in contact to organise an alternate training date.

Payment can be made at the time of booking using either a credit card, EFTPOS or cash. Invoices and acceptance of company cheques is by prior arrangement only.

Unfortunately we cannot offer this service, full payment of course fees are required at the time of booking. The good news is that we try to always offer value for money and keep course fees affordable, so you know that you are always getting good value, especially with our package deals which offer reduced prices!

We can book multiple people at once and create company invoices, even for individual students. Please just email our bookings team – bookings@tcptraining.com.

Please include the following information; the course, location and date you wish to enroll them in, full names and unique emails of those who will attend and the company's legal name, address, ABN and contact.

Most courses will permit a student to bring a friend to interpret for them during training. If you do need assistance, we ask that you contact first before booking your course so we can advise if there are any restrictions. For example, Forklift training requires students to complete all assessments in English.

If the course permits, you may bring a friend along to the course or, alternatively, you can phone the National Translation service to book an interpreter. Visit the Immigration website for more information about help with translating.

Following NSW Health Guidelines, TCP Training implements Policies and Procedures to help keep our community safe, for more information click here.

What you need to do is register with your local Job Network Agent. Your Employment Consultant will make the booking with us on your behalf and arrange payment with us directly. Unfortunately Centrelink does not pay directly.
Student Reviews of RSA & RCG Courses