Short Courses
Book a Construction, Hospitality or First Aid Short Course today at one of our Sydney, Melbourne or Perth Training Locations and get certified fast.
Short Courses
According to a study by the Australian Government Department of Education, Skills and Employment, over 70% of employers surveyed found that training improved employee productivity, workplace performance and job satisfaction.
Short courses are a valuable tool for businesses to train their employees, ensuring that they can carry out their roles efficiently and safely. Face-to-face courses offer a personalized and interactive learning experience and provide an opportunity for employees to ask questions, receive immediate feedback, and collaborate with others in their industry. Investing in short face-to-face courses not only benefits employee skills, but also demonstrates a commitment to employee development, which can boost staff retention and morale.
Short courses can be a valuable addition to an individual's CV, helping them stand out and improve job prospects. Hands-on training helps individuals develop practical skills and shows a willingness to learn and adapt which is highly valued by employers. By investing in their professional development, individuals can increase their confidence and job satisfaction, leading to a more fulfilling and successful career.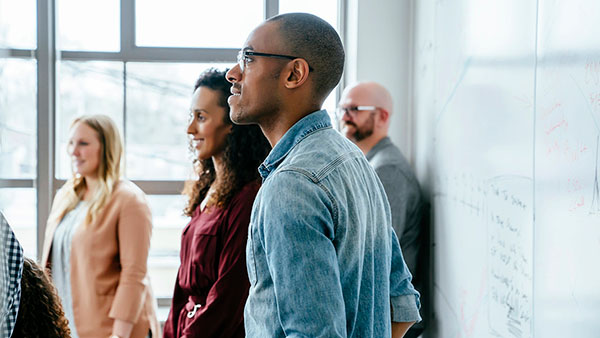 All Short Training Programs
The components to the short course programs are:
Theoretical face-to-face training in the classroom
Practical face-to-face training in the classroom
Assessment for both knowledge and skills
The Construction and First Aid programs include the following additional components:
Pre-study and assessments (First Aid, CPR, Childcare First Aid courses)
Take home self paced learning and assessment workbook (Traffic Controller course)
Practical training in a simulated work environment (Traffic Controller course)
Assessment conducted in a real worksite (Traffic Controller course)
Sydney Training Locations
Construction, Hospitality and First Aid courses are delivered at the following Sydney training locations -
- TCP Training Pty Ltd, Suite 1, Level 7 Dymocks Building, 428 George Street, Sydney NSW 2000
- 43 Hunter St, Parramatta NSW 2150
- The Builders Club, 18 Fisher Rd, Dee Why NSW 2099
- Miranda Diggers RSL, 615 Kingsway, Miranda NSW 2228
- Club Burwood, 97 Burwood Rd, Burwood NSW 2134
- Minerva College, 5-7 Lithgow St, Campbelltown NSW 2560
- Level 1, 331 High St, Penrith NSW 2750
- Club liverpool, 185 George Street, Liverpool NSW 2170
- Sydney Showground, Function Room 6, 1 Grand Parade, Sydney Olympic Park NSW 2127
- Central Coast Leages Club, 1 Dane Drive, Gosford NSW 2250

Melbourne Training Locations
Construction, Hospitality and First Aid courses are delivered at the following Melbourne training locations -
- TCP Training, Suite 13, 431 St Kilda Road, Melbourne VIC 3004
- Frankston Library, 60 Playne St, Frankston VIC 3199

Perth Training Locations
Construction, Hospitality and First Aid courses are delivered at the following Perth training locations -
- Training Unlimited Pty Ltd, Unit 3, 21 Port Kembla Drive, Bibra Lake WA 6163

For directions, transport and parking information, please visit the Sydney, Melbourne or Perth Training Location pages.
General Course FAQs
Your booking is confirmed once we receive full payment of course fees. Unfortunately there are rare occasions where the course will sell out prior to you finalising payment. In this situation a member of our customer service team will get in contact to organise an alternate training date.

Payment can be made at the time of booking using either a credit card, EFTPOS or cash. Invoices and acceptance of company cheques is by prior arrangement only.

Unfortunately we cannot offer this service, full payment of course fees are required at the time of booking. The good news is that we try to always offer value for money and keep course fees affordable, so you know that you are always getting good value, especially with our package deals which offer reduced prices!

What you need to do is register with your local Job Network Agent. Your Employment Consultant will make the booking with us on your behalf and arrange payment with us directly. Unfortunately Centrelink does not pay directly.
We can book multiple people at once and create company invoices, even for individual students. Please just email our bookings team – bookings@tcptraining.com.

Please include the following information; the course, location and date you wish to enroll them in, full names and unique emails of those who will attend and the company's legal name, address, ABN and contact.

Most courses will permit a student to bring a friend to interpret for them during training. If you do need assistance, we ask that you contact first before booking your course so we can advise if there are any restrictions. For example, Forklift training requires students to complete all assessments in English.

If the course permits, you may bring a friend along to the course or, alternatively, you can phone the National Translation service to book an interpreter. Visit the Immigration website for more information about help with translating.

Following NSW Health Guidelines, TCP Training implements Policies and Procedures to help keep our community safe, for more information click here.
Student Reviews of Courses