Cert IV WHS
Course is currently under development as we transition to the new training package. No new enrollments will be taken at this time
---
Cert IV WHS Training is $1,190 per person in Sydney or contact us for Staff Training in Sydney. Classroom session is 4 days plus take home assessments. This course is currently under review, please check in January for further information. Don't wait to book a Cert IV WHS course, call now on 02 9232 1010 or contact our team.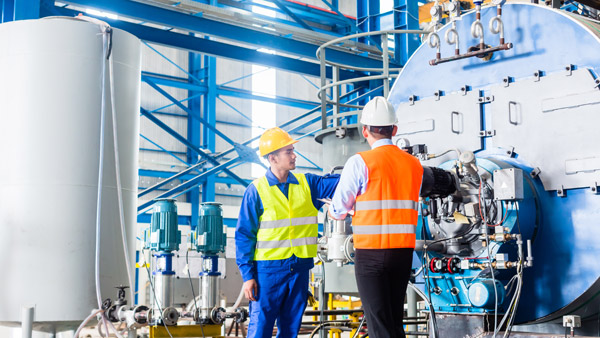 Course Details
The Cert IV WHS course is a great starting point for anyone wanting to develop the skills and knowledge for Health and Safety in the workplace. The Cert IV WHS course is a nationally accredited program which is recognised across all industries.
Many workplaces are sending their staff to complete this course as a minimum benchmark for safety training. The type of staff who complete this training are:
Human Resource personnel
Construction company personnel for tenders / permits
Engineers
Mangers / supervisors
Business owners
Event staff
Security staff
Warehouse staff
Mining personnel
Return to work clients
Workplace injuries are the one of the biggest expenses for organisations and safety authorities. The SafeWork Australia report states "The total economic cost for the 2012–13 financial year is estimated to be $61.8 billion, representing 4.1 per cent of GDP for the same period." This is an astounding figure which is outdated by almost 4 years and truely demonstrates the importance of safe work practices.
Cert IV WHS training will ensure that trained staff have an understanding of obligations with the Work Health Safety Act 2011. This is a skills program aimed at developing the knowledge and skills of employees across the many Work Health Safety (WHS) functions.
The Cert IV WHS program cover the following units:
Assist with compliance with WHS laws
Implement and monitor environmentally sustainable work practices
Contribute to WHS hazard identification, risk assessment and risk control
Contribute to implementing and maintaining WHS management systems
Assist with responding to incidents
Make a presentation
Assist with claims management, rehabilitation and return-to-work programs
Assist with effective WHS management of contractors
Contribute to implementing and maintaining WHS consultation and participation processes
Implement and monitor WHS policies, procedures and programs to meet legislative requirements
If you would like a customised program for your workforce, please contact us for an onsite staff training quote.
---
Pre-requisites
This Cert IV WHS training program is for persons who are new to WHS or who have some experience and knowledge but want to gain formal training. We use a variety of presentation tools to ensure all learners have the best possible chance to gain the knowledge and skills covered in the Cert IV WHS training program. If you believe you will need assistance due to your Language, Literacy or Numeracy skills, please contact our office on 02 9232 1010 to discuss your training needs.
TCP Training is not registered with CRICOS, as such we are unable to conduct training and assessment for those with study restrictions on their visa. This includes but is not limited to the International Student Visa (subclass 500), you can check the entitlements of your visa here.
---
Certification
Once a competent mark is awarded for all units, learners will be issued with a qualification for BSB41415 Certificate IV in Work Health and Safety. This qualification is Nationally Recognised Training.
Certificates are emailed to students however hard copy is available for additional fee.
---
Training Program
The course is delivered over 4 days at our training centre. During the four days, students will participate in learning activities, group scenarios, workplace simulations, risk assessments and more. Assessments will be completed along the way and once classroom assessments have been satisfactorily completed, take home assessments will be provided. To see full details of the assessment process and timings, please read the full course description.
All learning resources for the Cert IV WHS course, including reading material, templates, examples and risk assessment tools will be provided at the first day of the course.
This Cert IV WHS course is suitable for people working in a work health and safety role who may or may not work under supervision. They may provide leadership and guidance to others and have some limited responsibility for the output of others.
Our trainers are industry professionals with first hand experience in the functions of WHS. Students will gain first hand experience in conducting risk assessments, hazard identification, assessing control mechanisms, monitoring in the workplace and more. The theory component of legislation, interpreting it and understanding how it applies to your workplace is also covered.
The training we cover assists you fulfilling your legal obligations in relation to the Work Health and Safety Act 2011, and Work Health Safety Regulation 2011 for your workplace.
---
General FAQs
What you need to do is register with your local Job Network Agent. Your Employment Consultant will make the booking with us on your behalf and arrange payment with us directly. Unfortunately Centrelink does not pay directly.

Unfortunately we cannot offer this service, full payment of course fees are required at the time of booking. The good news is that we try to always offer value for money and keep course fees affordable, so you know that you are always getting good value, especially with our package deals which offer reduced prices!

Although we cannot guarantee you a job, we would be delighted to refer you to an agent who may be able to assist you to find work.

Most courses will permit a student to bring a friend to interpret for them during training. If you do need assistance, we ask that you contact first before booking your course so we can advise if there are any restrictions. For example, Forklift training requires students to complete all assessments in English.

If the course permits, you may bring a friend along to the course or, alternatively, you can phone the National Translation service to book an interpreter. Visit the Immigration website for more information about help with translating.

Payment can be made at the time of booking using either a credit card, EFTPOS or cash. Invoices and acceptance of company cheques is by prior arrangement only.

Your booking is confirmed once we receive full payment of course fees. Unfortunately there are rare occasions where the course will sell out prior to you finalising payment. In this situation a member of our customer service team will get in contact to organise an alternate training date.
---
Course Enrolment
The cost for this program is $1,190 per person.
Course delivered in Sydney for public.