Forklift Training
Location - Granville
---
Forklift Training is $450 per person + $74.00 SafeWork NSW licence card issuing fee. Classroom session is 3 days.
Don't wait to book your Forklift Training, call now on 02 9232 1010 or contact our team.
ALL STUDENTS MUST BE DOUBLE VACCINATED WHEN ATTENDING THEIR TRAINING. Please provide proof of your vaccination to our staff.
COVID-19
Following NSW Health Guidelines, TCP Training implements Policies and Procedures to help keep our community safe, for more information click here
---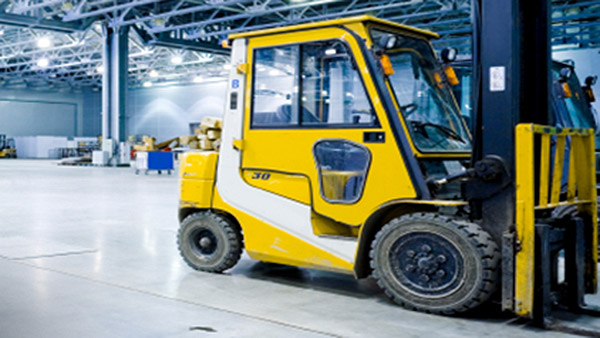 Course Details
When choosing a Forklift Training course, it is important for you to pick the right one for the skills you require. For example, our Forklift Training course will give you an LF forklift licence (counter balance forklift), which will enable you to drive any forklift (with the exception of an order picker forklift).
Legislation requires Forklift refresher training every five (5) years.
This course covers the operation of a powered industrial truck equipped with a mast and an elevating load carriage to which is attached a pair of fork arms or other attachment, for licensing purposes.
This Forklift course requires the operator to be able plan the work, conduct routine checks on the forklift, shift loads in a safe manner, and shut down and secure the equipment after the completion of operations.
This unit is based on the National Standard for Licensing Persons Performing High Risk Work.
This Forklift Training course is suited to all operators working in:
Warehouse
Transport
Construction
Events
Retail
If organising staff training or onsite training, we can facilitate the Forklift Training nationally.
---
Pre-requisites
It is important to note that this Forklift Training Course requires a level of physical ability to complete practical assessments. If your health or fitness restricts you from performing physical activities associated with this program, you will not be able to complete this Forklift Training course.
This Forklift Training Course combines plain English, videos, photos, and questioning to ensure all learners are able to have the best possible chance at comprehending the required knowledge and skills. If you believe you will need assistance due to your Language, Literacy or Numeracy skills, please contact our office on 02 9232 1010 to discuss your Forklift Training needs.

All assessments are conducted in English and therefore all students must be able to complete the theory and practical assessments without an interpreter.
All students must be 18 years old to complete the assessment.

---
Assessment
Students will be assessed on classroom theory and practical Forklift Training. Assessment will confirm knowledge and skills have been achieved to demonstrate competency across the unit.
Students are offered multiple opportunities to demonstrate knowledge and skills throughout the Forklift Training Course.
Once you have completed the theory and practical Forklift Training, you will be notified by the trainer if you're ready to progress onto the assessment day. At this time, they will help you book an assessment date.
You can also book into your forklift assessment date, after your training, by contacting our office on either 02 9232 1010 or info@tcptraining.com
TCP Training will schedule a SafeWork NSW Assessor to attend your assessment date.
Training Program
Students must bring:
Evidence of Identity for 100 points – click here for accepted form of ID
Pen and paper to make notes and complete assessment activities
Comfortable clothing for practical activities which include operating a forklift
Closed shoes must be worn, preferably work boots
There are 3 components to this Forklift Training:
Theory training in the classroom

Practical training operating a forklift
Assessment for both knowledge and skills
The Forklift Training Course is delivered over 3 days of training and assessment.
---
Granville Training Centre
Forklift Training conducted at our Granville Training Centre (1 Cowper Street, Granville). To book Forklift Training at Granville, select a date from the below list and click on the green 'book' button.
Day one & two are consecutive days and run from 8.30am - 4.30pm
Day three is an assessment day - 7am - 3pm
Forklift Training days are shown on the timetable below.
Assessments are conducted on Mondays.
---
Certification
Once a competent mark is awarded, learners will be issued with a Statement of Attainment for TLILIC003 Licence to operate a forklift truck.
Forklift certificates are emailed to students however a hard copy is available for additional fee.
Students must complete their SafeWork NSW assessment within 90 days of the completion of the 2-days training
Once the SafeWork NSW assessment has been successfully completed, you will receive a SafeWork NSW Notice of Satisfactory Assessment (NSA) which is valid for 60 days. A fee is payable to Australia Post for the Forklift Licence card which is nationally recognised.
---
Forklift FAQs
If you are not permitted to progress to assessment after the two training days, additional training days cost $120 per day. If you were not successful in completing the final assessment with SafeWork NSW, the re-booking for an additional assessment is $200.

Once you have passed your assessment, you will need to pay a fee to Australia Post for your licence card. You can view the most current prices here on the SafeWork NSW site.

Yes, you will need to renew your license every 5 years.

This depends on how long ago your license expired … if your license expired less than 12 months ago, you need to contact SafeWork NSW. If your license expired more than 12 months ago, you will need to take the course again.

The course will take 3 days to complete … there are two consecutive days of training which take place on either Tuesday and Wednesday or Thursday and Friday every week. The third day is an assessment day which takes place on Mondays.

The course will cost you $450.

For all courses it is essential to provide photo ID (i.e. Passport, Drivers licence, Photo ID card, Student Card), however, the White Card and Forklift course requires 100 points of ID.

The acceptable documents for 100 points of ID are listed in the table below and contain both primary and secondary documents. You can provide only one (1) primary document with secondary documents to form 100 points. Alternatively, you can provide a combination of secondary documents to form 100 points. The combination of documents must contain a date of birth, current residential address, photograph and signature. Please bring original evidence of identity documents with you. Certified copies will not be accepted.

If you are unable to provide the correct ID, by law, you will not be permitted into the course.

PRIMARY ID - Only ONE Primary ID document can be used

Passport (Current or expired within last 2 years but not cancelled)

70pts

Full ORIGINAL Australian Birth Certificate or Birth Card

70pts

Australian Citizenship Certificate.

70pts

SECONDARY ID - A combination of secondary documents is allowed to make up 100 points however if more than one credit or ATM cards, or bank statements are used they MUST be from different financial instituions. NOTE: MUST BE VALID ORIGINAL DOCUMENT / CARD ISSUED IN AUSTRALIA

Current Australian Drivers Licence

40pts

Current Australian Boat Operator's Photo Licence

40pts

Current Australian Firearms Licence

40pts

Current Australian State or Territory Proof of Age/Photo Card

40pts

Australian Defence or Police photo identification card

40pts

Medicare Card

25pts

Bank ATM or Credit Card

25pts

Centrelink Card

25pts

Motor Vehicle Registration Papers

25pts

Motor Vehicle Insurance Certificate

25pts

Department of Veterans Affairs Card

25pts

Property (Council) Rates Notice

25pts

Property Lease Agreement

25pts

Home Insurance Papers

25pts

Utility Bill; eg: Electrical, Water, Gas

25pts

Bank Statement/s

25pts

We understand you may be an experienced driver however, SafeWork NSW does not currently recognize a license from outside of Australia. Therefore, you will be required to attend the course to gain a NSW Forklift license.

An LF license allows you to operate any and every Forklift with the exception of an Order Picker or Stock Picker Forklift, whether it be a high reach or a low reach vehicle.

Our training venue for Forklift is 1 Cowper Street, Granville NSW 2142. It's about a 5 minute walk from the train station.
---
General FAQs
What you need to do is register with your local Job Network Agent. Your Employment Consultant will make the booking with us on your behalf and arrange payment with us directly. Unfortunately Centrelink does not pay directly.

Unfortunately we cannot offer this service, full payment of course fees are required at the time of booking. The good news is that we try to always offer value for money and keep course fees affordable, so you know that you are always getting good value, especially with our package deals which offer reduced prices!

Most courses will permit a student to bring a friend to interpret for them during training. If you do need assistance, we ask that you contact first before booking your course so we can advise if there are any restrictions. For example, Forklift training requires students to complete all assessments in English.

If the course permits, you may bring a friend along to the course or, alternatively, you can phone the National Translation service to book an interpreter. Visit the Immigration website for more information about help with translating.

Payment can be made at the time of booking using either a credit card, EFTPOS or cash. Invoices and acceptance of company cheques is by prior arrangement only.

Your booking is confirmed once we receive full payment of course fees. Unfortunately there are rare occasions where the course will sell out prior to you finalising payment. In this situation a member of our customer service team will get in contact to organise an alternate training date.
---
Course Enrolment
The cost for Forklift Training is $450 per person + SafeWork NSW licence card issuing fee.
Forklift Training course delivered in Granville for public.
We also provide White Card Courses for NSW, a Traffic Control Combo Course at our Granville training location.