Group Cocktail Courses
Location - Sydney CBD
---
Group Cocktail Courses from $80 per person.
Don't wait to book a Cocktail Making Course, call now on 02 9232 1010 or contact our team.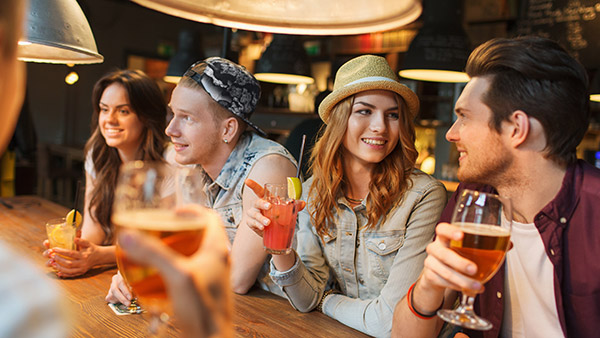 Course Details
If you are looking for a team building exercise for your employees, or organising a get together for friends, if it's a special occasion (Hens Party) or you just want to learn a new skill, Cocktail making course are great for bringing people together, promoting team work and having fun in the process.
Our Group Cocktail Courses make the perfect recipe for a great hens party, birthday do, team building event or just an extra special night out!
Sample the flavours you create as you progress through the Cocktail making course so you know what tickles your tastebuds.
---
Program Options.
You have the choice to:
Learn how to make cocktails
Learn how to cut, dice and crush the fresh ingredients

Learn how to measure the right amount of ingredients for that specific taste
Learn how to mix, throw and shake cocktails like the professionals (flairing!)
Use the sound system and TV connected in the bar
Arrange catering
---
Location
The Group Cocktail courses are held in our purpose built bar in the Sydney CBD, only a few minutes away from Town Hall/Wynyard Stations.
---
General FAQs
What you need to do is register with your local Job Network Agent. Your Employment Consultant will make the booking with us on your behalf and arrange payment with us directly. Unfortunately Centrelink does not pay directly.

Unfortunately we cannot offer this service, full payment of course fees are required at the time of booking. The good news is that we try to always offer value for money and keep course fees affordable, so you know that you are always getting good value, especially with our package deals which offer reduced prices!

Most courses will permit a student to bring a friend to interpret for them during training. If you do need assistance, we ask that you contact first before booking your course so we can advise if there are any restrictions. For example, Forklift training requires students to complete all assessments in English.

If the course permits, you may bring a friend along to the course or, alternatively, you can phone the National Translation service to book an interpreter. Visit the Immigration website for more information about help with translating.

Payment can be made at the time of booking using either a credit card, EFTPOS or cash. Invoices and acceptance of company cheques is by prior arrangement only.

Your booking is confirmed once we receive full payment of course fees. Unfortunately there are rare occasions where the course will sell out prior to you finalising payment. In this situation a member of our customer service team will get in contact to organise an alternate training date.
---
Course Enrolment
The Group Cocktail course include the exclusive Sydney CBD venue hire, your own Barman / Trainer plus a Waiter.
The cost for these Cocktail courses is from $80 per person.
For Group Cocktail courses pricing and availability please email us your requirements and our events co-ordinator will contact you. Alternatively we provide a public Barista Courses, Food Hygiene Course and Food Safety Supervisor Course at our Sydney CBD training location.