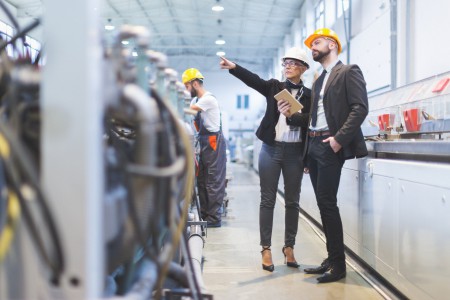 Course Details
HSR Training is essential to ensure your workplace is compliant with the Work Health Safety Act 2011. Training is recommended for nominated HSR and deputy HSR representatives within an organisation. Approved HSR training provides individuals with the skill set to effectively use their powers provided to them under the Work Health and Safety (WHS) Act (2001).
This is a skills program aimed at developing the knowledge and skills of HSRs, helping them to carry out their roles and functions under the WHS legislation.
The aim of this course is to provide HSRs with skills and information regarding:
WHS Act 2011, assist with compliance with WHS laws
Obligations of the Person Conducting a Business or Undertaking (PCBU), workers and other parties under the legislation
the nature of the consultation process between workers and the PCBU
purpose for the formation of a workgroup
election process for HSRs and deputy HSRs
Health and Safety Committees (HSCs)
Entitlements and protections of elected HSR personnel
Risk management and use of risk controls within the business
If you would like a customised program for your workforce, please contact us for an onsite staff training quote.
---
Pre-requisites
The course will be attended by HSRs looking for approved training to assist them in effectively performing their duties and exercising their powers delegated to them through the WHS Act. There is a requirement for students to be able to understand and comprehend English. We use a variety of presentation tools to ensure all learners have the best possible chance to gain the knowledge and skills covered in the HSR training program. If you believe you will need assistance due to your Language, Literacy or Numeracy skills, please contact our office on 02 9232 1010 to discuss your training needs.
---
Certification
Once the HSR training program is successfully completed, learners will be issued with a certificate of completion. HSR certificates are emailed to students however hard copy is available for an additional fee.
---
Training Program
During this HRS Training, students will participate in 5 days training, occuring within a fortnight. The course includes the following:
Day 1:
Overview of the WHS legislative framework and duties if various parties.

Role of Safework NSW and penalties for non-compliance.
Day 2:
Consultation requirements within the workplace regarding WHS issues.

Role of HSRs and Health and Safety Committees (HSCs).
Day 3:
Learn how to identify hazards and methods to minimise or eliminate them.

Explore effective methods of negotiation and conflict resolution.
Day 4:
Practical exercises and role playing.

Demonstration of how HSR's contribute to incident investigation.
Day 5:
Personal Improvement Notices (PINs) and how HSRs can use them.

What to do if negotiation and issue resolution has been ineffective.

This course meets the training requirements for HSR and deputy HSRs under the WHS Act 2011.
The training we cover assists you fulfilling your legal obligations in relation to the Work Health and Safety Act 2011, and Work Health Safety Regulation 2011 for your workplace.
---
General FAQs
What you need to do is register with your local Job Network Agent. Your Employment Consultant will make the booking with us on your behalf and arrange payment with us directly. Unfortunately Centrelink does not pay directly.

Unfortunately we cannot offer this service, full payment of course fees are required at the time of booking. The good news is that we try to always offer value for money and keep course fees affordable, so you know that you are always getting good value, especially with our package deals which offer reduced prices!

Most courses will permit a student to bring a friend to interpret for them during training. If you do need assistance, we ask that you contact first before booking your course so we can advise if there are any restrictions. For example, Forklift training requires students to complete all assessments in English.

If the course permits, you may bring a friend along to the course or, alternatively, you can phone the National Translation service to book an interpreter. Visit the Immigration website for more information about help with translating.

Payment can be made at the time of booking using either a credit card, EFTPOS or cash. Invoices and acceptance of company cheques is by prior arrangement only.

Your booking is confirmed once we receive full payment of course fees. Unfortunately there are rare occasions where the course will sell out prior to you finalising payment. In this situation a member of our customer service team will get in contact to organise an alternate training date.
---
Course Enrolment
Course delivered in
Sydney CBD
for public bookings.