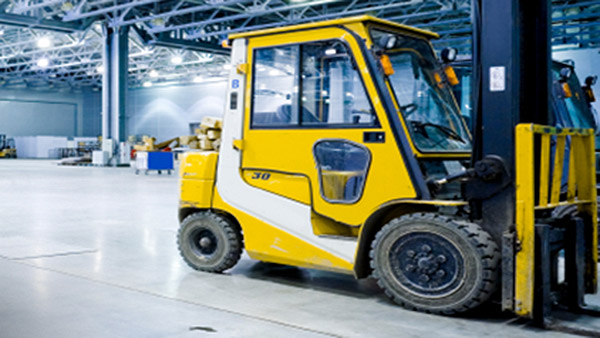 Have you ever considered becoming a forklift driver? There is lots of demand for forklift drivers in factories and warehouses across Sydney and the rest of NSW.
The following article prepares you for the duties you can expect as a forklift driver and gives you an insight in what employers are looking for in a candidate.
General Duties
In factories and warehouses, forklift drivers are responsible for receiving and putting away inbound stock plus packing and dispatching orders. In most workplaces, when you look
after packing and sending orders, you will have to enter delivery slips and invoices into a computer. You may have to fill out paperwork and keep the warehouse and surroundings clean and tidy.
Radio Frequency (RF) Scanners
You'll use RF scanners for your inventory management. Palettes of items shipped together are labelled with a barcode, sometimes on each individual item. Locations within the warehouse are also identified with a barcode, down to the shelf and even down to an individual rack.
When goods are received and being stored, you will use your RF scanner to scan the barcode. This will show you where in the warehouse to place the items. When the goods are placed in the nominated area, scan the product and location again so the warehouse management system will be updated. This way you'll keep track of which items and where and how many items there are at any given point in time.
Teamwork
In some occasions you will be working as part of a team, which means you will need to be approachable and helpful to others. When you work by yourself, you will need to be able to manage your own time and workload, plus you must keep yourself motivated.
What are employers looking for in a candidate?
Employers look for trustworthy people they can rely on. Some shipments come with deadlines that must be met, or else the company could lose lots of money. For an employer, it's very important that the job gets done within the given time frame.
Attention to detail is also very important, as you could be working with fragile goods that should not get damaged. Basic computer skills are a great advantage when applying for forklift jobs but most of the time you will receive training when starting your new job.
Being physically fit will be beneficial to you as at times, there will be some heaving lifting involved. Most employers advertise they need people who can manually lift at least 20 to 25kg. Lots of hiring managers highly rate one's willingness to learn, so if you have an approachable attitude and are open to learning new skills, you're one step ahead of the other applicants.
Now most employers look for candidates with forklift experience. If you don't have this, don't let this put you off applying for the position. In your covering letter, explain you're a quick and motivated learner who picks up skills quickly. Make sure to write how amazing you are at all the other requirements for the job.
Lastly, you will need a forklift licence for any forklift job in Sydney and NSW. Becoming a
licenced forklift driver
is very achievable, you can have your licensing done in a matter of days. Simply follow this link to book your forklift training course today!