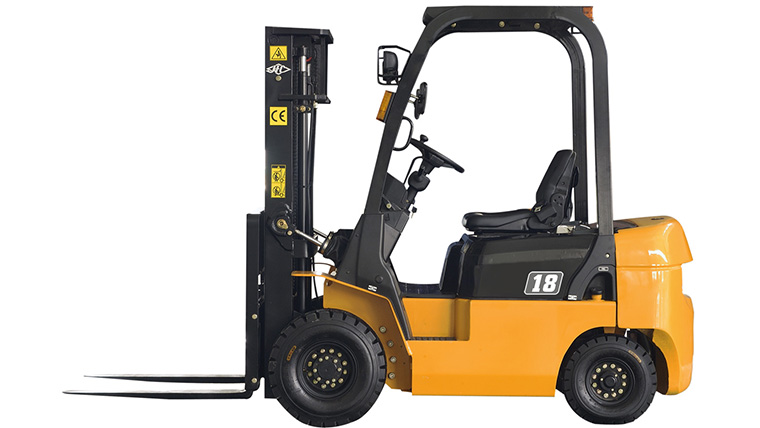 Forklifts can be dangerous when not used properly. An alarming number of people are either killed or injured in forklift related incidents across Australia, incidents that could easily be avoided if safety procedures and guidelines are followed correctly.
It is important for all staff to be aware of safety procedures … For this reason, periodic training can be crucial in making sure these machines are operated correctly and that any bad habits developed are corrected quickly.
Forklift Safety Training Program
Anyone who operates a forklift as part of their job needs to have a current national certificate of competency for LF Class Forklift. In order for training to be considered compliant, it must consist of the following three elements:
Formal Instruction
Practical Training
Evaluations/Exams
Whether your training is completed onsite, or with a company such as TCP Training, who offer a Forklift Training Course at our Lidcombe office, you should finish the course feeling confident that you know, and can adhere to, the safety procedures that are put in place to avoid the risk of injury, or worse.
Safety Check
A safety checklist should be completed every day before you start operating your forklift. This checklist is an opportunity to document safety deficiencies that are a cause for concern. It also provides proof that a safety check was performed.
The checklist should draw your attention to the functionality of:
Tyres
Horn
Lights
Battery
Controller
Brakes
Steering mechanism
Cooling system
The lift system of the forklift
Once you have filled out the checklist, it should be filed so that it can be easily referred to in the future, if needs be.
If you do come across any issues during your safety check, you need to tell a manager immediately. If the issue cannot be repaired straight away, the forklift needs to be taken repairs cannot be made immediately, the forklift needs to be removed from operation so that others do not use it by accident.
Fuelling/Battery Charging
Re-fuelling and charging the battery of a forklift are both routine tasks that you, as the operator, will be expected to perform.
To make sure these are done safely, it is important for you to know and follow the correct fuelling and battery charging procedures at all times. Remember the following:
Before you charge the battery on the forklift, make sure you read the instructions on the manufacturer's manual.
The battery cover must be open while the batteries charges or there is a risk of the build-up of fumes and even a possible explosion.
Only add the battery water after the battery is charged, not before.
Add only enough water to cover the perforated plate in the cell – DO NOT OVERFILL!!
Do not put a partially discharged battery on the charger. Batteries should be almost completely discharged before they are put on the charger.
When you fuel the forklift with propane or gasoline, it is important to keep these safety tips in mind:
Never fill the fuel tank while the engine is running or hot or smoking.
Make sure all fuels are kept a safe distance away from any ignition sources.
Never smoke when fuelling the forklift or when a fuel source is nearby.
It is important that you wear the appropriate PPE each time the forklift is fuelled.
Forklifts should only be fuelled in designated fuelling areas, and it is crucial that these areas are equipped with a fire extinguisher! They should also be well lit, safely ventilated and kept clean. Battery charging stations should also be kept clean, free from ignition sources and well ventilated.
If battery fluids splash near your eyes or on your skin, there should be an emergency eyewash and shower station no more than a 10 second walk from the battery charging area.
By implementing and following a Forklift Safety Training Program, your company, your colleagues/employees and you can easily ensure that forklifts are operated in the safest way possible and that accidents or injuries are successfully avoided.