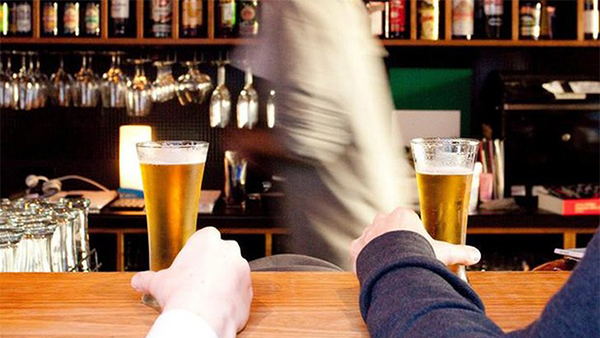 It's officially the silly season! We have come out of hibernation, many companies have Christmas parties or end of year functions and of course Summer always brings an increase in events and tourism. It is therefore no surprise that many service based businesses are looking for new staff to start ASAP! In fact there are more than 1,500 jobs in Hospitality, Tourism and Food Service (based in Sydney) being advertised right now!! So are you looking for a new job, a second job to earn some extra cash or a promotion or pay rise?
Completing training or retraining is a sure fire way to make yourself more attractive to potential employers or management. Why? Employers place high regard on candidates who complete training as it demonstrates commitment to your skills, outcomes for the business and your career.
There are a couple of key courses which will give you the skills and confidence to impress prospective employers like Responsible Service of Alcohol RSA and Responsible Conduct of Gambling RCG.
Completing these courses is a requirement for many roles at licenced pubs and clubs, bars, restaurants (depending on the role) and some entertainment venues. These courses cover the legislative requirements for alcohol service and gambling operations, your responsibilities and strategies to enable you to meet these responsibilities. We also offer a combined 1 day RSA + RCG course to cover off both these accredited training courses at a great rate!
Another great course that will help you up-skill across coffee making, food and beverage is the Bartender course. This course will train you to make a great coffee and incredible cocktails, operate and manage a bar and also covers safe food handling and hygiene practices. Perfect for an all rounder job or someone who wants to pick up as many shifts as possible!
We also run the nationally accredited Food Hygiene & Food Safety Supervisor for those specifically working in the kitchen or with food. The Food Hygiene course is only 4 hours and ideal for those wanting work in cafes, restaurants, hotels, pubs or clubs who have little experience in such roles.
The Food Safety Supervisor is a higher level course which is 1 full day - with all key requirements covered like food hazards and controls, policy & procedure and all the legislative information and standards.
There are many service jobs that also require accredited First Aid training to be completed every 3 years - is yours due? The nationally accredited First Aid certificate is perfect for construction workers, childcare workers (plus parents and families), those working in warehouses and manufacturing, or people in health, sport and fitness, events or volunteering. The ability to perform CPR & give First Aid are life skills that you never know when you will need, and it's always great to refresh your knowledge.
We have been helping job seekers get skilled for over 15 years and would love to help you get trained for a new role. We have a couple of special offers running right now - so jump online to find your course and book today or give us a call on 02 9232 1010 for more information.
Happy job hunting for the festive season & good luck!!