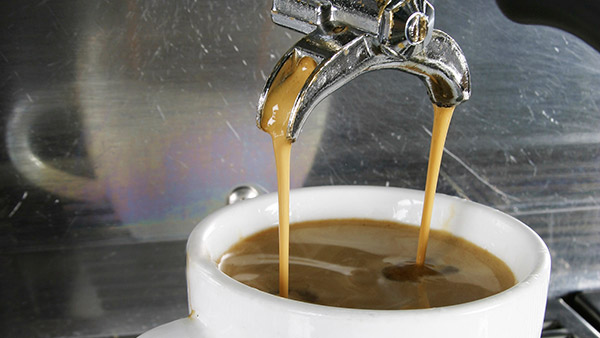 Aussies love their coffee! They love their coffee so much they are happy to pay $4.50 and wait 10 minutes for a cheeky take-away. They love their coffee so much, American coffee company Starbucks never stood a chance. With great enthusiasm, they opened 84 stores countrywide in 2000, only to close 61 of them 8 years later. And why? They could not live up to the high-quality coffee standards Australians holds so dear.
Roughly 95% of all coffee shops and cafes are independently owned with professionally trained baristas working their magic on perfectly made and served brews. The quality of coffee and the barista culture in Sydney are so advanced that ordering a coffee is a true experience. Aussies have their expectations and if they're met, you will get a quick nod, their seal of approval. If, however they're not met, you definitely won't hear the end of it!
Where does this love for coffee come from?

With all the British settlers in the early days tea was the number one brew in Australia. Sydney only had filter coffee until the 1930's but this all changed when espresso arrived Down Under. The first commercial espresso machine was installed in Café Florentino, Bourke Street Melbourne in 1928. Not long after, coffee machines made their way over to Sydney and the coffee movement slowly started to infiltrate society.
After WWII, two things happened that gave the coffee culture even more of a boost. Firstly, the Australian government lifted controls on the import of coffee. Secondly, the Australian government launched a new immigration program, which meant that for the first time Australia would accept non-British European immigrants. Following this initiative, hundreds of thousands of Europeans arrived, including a large group of Italians and Greeks who loved their espresso coffee so much they shared this experience with friends in their new-found home. Italian-style coffee lounges soon appeared everywhere in Sydney's suburbs and the rest is history.
Why is Australian coffee so good?
There are a few reasons why Aussie coffee is so good. Firstly, Australian cafe owners use quality coffee beans and their coffees are espresso-based, not default filter coffee based as you find in many other countries. Beans are freshly grinded to order which gives coffee its full and flavourful taste. Secondly, Aussie baristas are amazing. Which is no wonder considering pretty much all baristas have undergone practical barista training where they learned to master the art of making the perfect cuppa.
Getting Barista qualified
If you are a lover of coffee and are interested in gaining practical barista skills, or are looking for a job in hospitality, why not join our
barista course in Sydney
? You'll learn about the origins of coffee, grind management and dosing, the start-up and break down of a coffee machine, you'll be taught to create up to 12 different coffee styles and to perfect the art of texturing milk plus you get to taste and understand the ranges and strengths of coffee. With your certification under your belt, there are hundreds of jobs out there for you! Sounds good to you? Sign up for your
Sydney Barista Course
today!