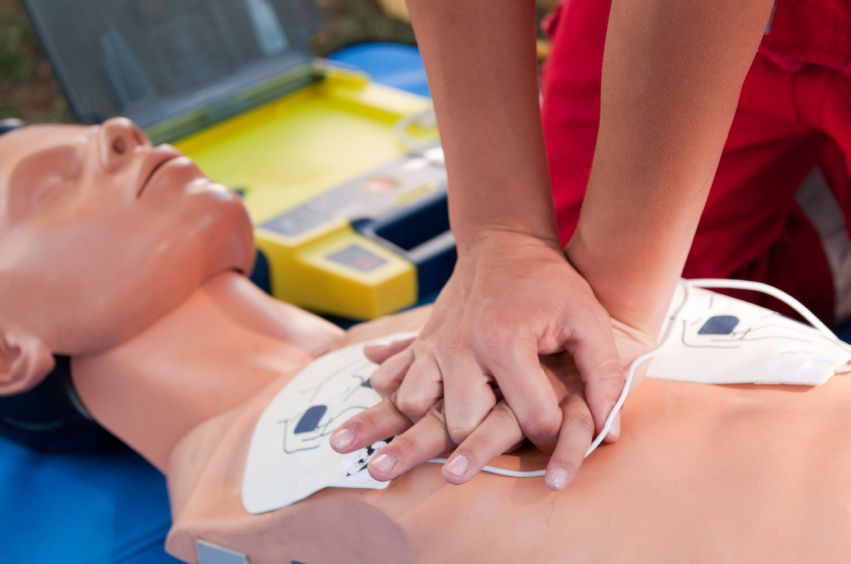 Soon when you're playing sports on any Blacktown sports ground, you'll feel safe knowing that should you have a heart attack, help is onsite.
The Blacktown Council is purchasing a defibrillator for each of its sports grounds. The overall cost of $252,000 is being met from the Council budget and by donations from some of the sports ground users. Each defibrillator costs $2,500 and overall 101 will be purchased by the council.
Already 50 NSW sports clubs have a defibrillators onsite thanks to the Marc Arcuri Foundation — set up in honour of a 15-year-old who died of cardiac arrest on the field.
Another way to help someone who is having, or has had a cardiac arrest, is to perform CPR. When you take part in our First Aid Training you will learn how to perform CPR for at least 2 minutes on an adult and an infant. You will also learn first aid for the most common injuries and illnesses that you might be called upon to deal with in everyday life.
Whether or not you have access to a defibrillator, First Aid Training can save lives! Figures show that up to 150, 000 lives could be saved each year if there were more people who had First Aid skills.
Call us today to find out how to book your place in a First Aid course and learn how to apply and operate a defibrillator.