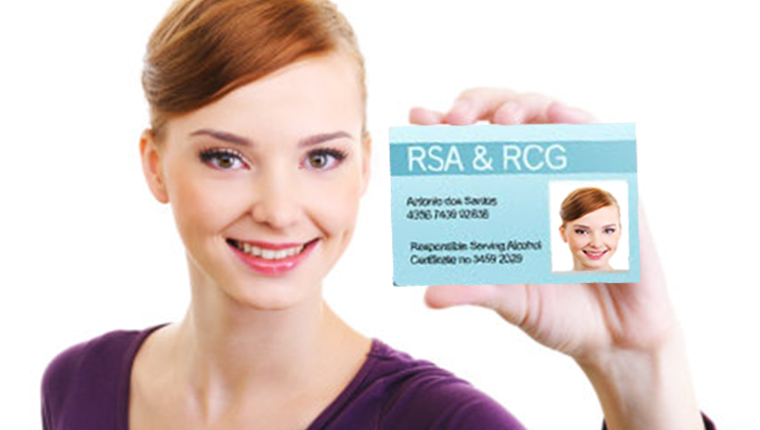 If you are thinking of taking your Responsible Service of Alcohol certification you might be interested to know just how many career opportunities one RSA course can open up for you. Having completed your day long course with TCP Training, you can then apply for a host of jobs throughout the hospitality industry - some of which you may not realise you need an RSA certificate for.
Of course, there are the more obvious jobs that require an RSA. If you are looking for work as bar staff or as a bartender then an RSA is definitely needed. For any type of bar work, it is best to have an RSA just in case. Even if you are a cleaner or a glass collector, you may be asked to fill in with a bar shift so make sure you've got an RSA before you start applying!
Other hospitality jobs may require an RSA qualification too. Working as a waiter or waitress could require you to handle and serve alcohol which would require an RSA certificate. Remember, that RSAs are required for each state in which you intend to work so if you are a bar worker in Sydney and want to move to Brisbane, you'll need a Queensland RSA!
In certain cases a barista will also need an RSA qualification. More and more cafes are opening later and gaining licenses to serve alcohol. Certain barista jobs will ask for an RSA qualification before they consider your application. If you are looking for work in a cafe or for barista work then make sure you check out our Barista course, which will give you the best chance at securing this work.
If you are looking for a career in hospitality, there are opportunities for career advancement once you have an RSA qualification. Food and beverage supervisors require RSA qualifications as do licensees, owners and managers of venues. If you are looking for this kind of work, be sure to read through our Hospitality courses as they will also help with your applications.
Niche careers such as sommeliers also require an RSA and they give you a great opportunity to learn in-depth about wine and viticulture. Working in wine-tasting, or beer-tasting which is also increasing in popularity, would also require an RSA and offers interesting work in the hospitality sector.
Kitchen staff may also be required to have an RSA depending on the venue you will be working in. Whether you are a head chef or a pot washer, an RSA proves your knowledge of the drinking laws and allows you to work around alcohol in a licensed venue.
Working around food could also require a Food Safety qualification or a qualification in Food Hygiene as certain employers have certain standards and qualifications that even inexperienced staff must meet.
In the hotel industry, certain positions may also require and RSA qualification. Hotel all-rounders can be asked to do anything and everything during their shifts and an RSA is required for almost every all-rounder position you see advertised.
Even hotel reception staff may be asked to handle alcohol - whether it be a room service delivery or restocking the mini-bar - so it is also essential that if you want a career on the front desk, you get yourself an RSA qualification too.
At TCP Training we have also had tour guides contact us about their RSA qualifications! Depending on the type of tour company you will be working for, you may have to show groups around bars in Sydney and an RSA qualification shows that you know the alcohol laws of the state.
In retail, bottle shop workers also require an RSA qualification as they spend their days selling alcohol. Even though there is no drinking on the premises the fact that you would be selling alcohol requires you to know the laws and regulations of your state.
The sky really is the limit with an RSA qualification as all Australian based flight attendants are also required to have an RSA. If you want a little bit more adventure with your qualification take a look at a career with an airline! You can travel the world and earn great money while you do it!
An RSA isn't just for bar staff. With your certification in tow, you could be working in a host of different industries and advancing your career in ways you'd never expected!
Take a look at our RSA course and book your course today!