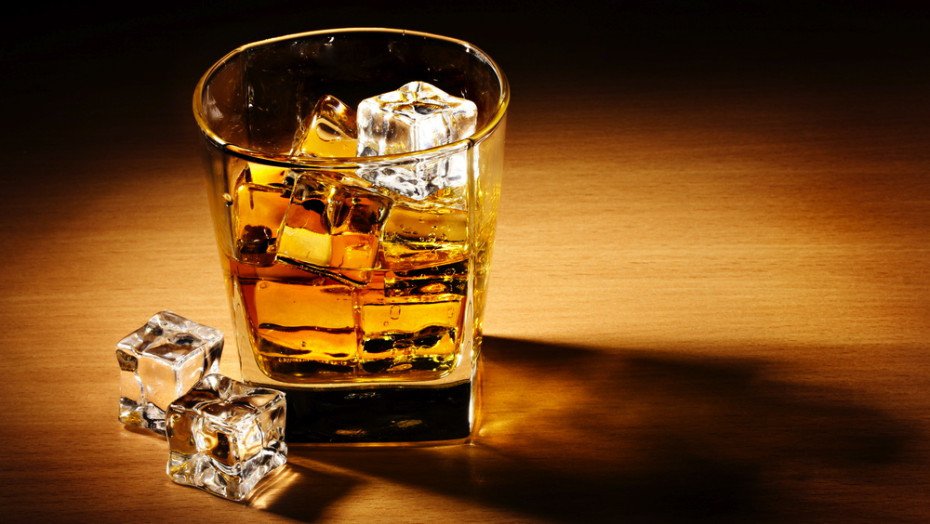 A question that gets asked a lot over the bar ... "What is scotch whisky? What are the differences? What's good?". Knowing your whisky is important if you want to be a successful bartender you must be able to describe the different regions and tastes.
Scotch was first mentioned in a publication in 1495, that's not a typo, correct 500 years ago in the exchequer rolls of Scotland.
Whiskey is any booze distilled from fermented grain mash. To qualify as a Scotch the spirit must be made from malted Barley, with many Scotches using nothing more than barley, water and yeast.
The spirit must also be aged in oak casks for no less than three years, and must have an ABV at less than 94.8%. Finally, you cannot call your drink Scotch unless it was made 100% in Scotland!!
There are two basic types of Scotch whisky, from which all blends are made:
Single malt Scotch whisky - means a Scotch whisky produced from only water and malted barley at a single distillery by batch distillation in pot stills.
Single grain Scotch whisky - means a Scotch whisky distilled at a single distillery but, in addition to water and malted barley, may involve whole grains of other malted or un-malted cereals.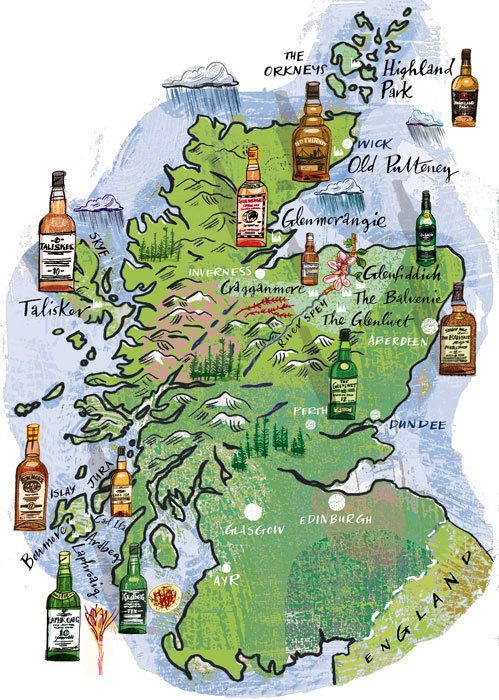 Islay - Up toeight distilleries producing whisky including, Ardbeg, Bowmore, Bruichladdich, Bunnahabhain, Caolla,Kilchoman, Lagavulin, and Laphroaig. These whiskies have a smoky character derived from peat of the island. A strong seaweed and sea salt taste lingering on the tongue, a very favourable whisky with customers.
Highlands - Some Highland distilleries that are still producing high quality whiskeys such as Ben Nevis, Dalmore,Glenmorangie, Oban, Glendronach and Old Pulteney. These Highland whiskies tend to be big-bodied, often peated and smoky, often very powerful. The Highlands is such a large, diverse region that is difficult to categorise their whiskies accurately.
Lowland - With just three distilleries still producing Scotch Auchentoshan, Bladnoch, and Glenkinchie. These whisky's have a light bodied taste and traditionally triple distilled.
Speyside - Boasting the largest amount of distilleries for Scotch whisky including Aberlour, Balvenie, Cardhu, Cragganmore, Dalwhinnie. Using water straight from the Spey River these whiskies are known for their sweetness and elegant flavors and aromas.
Campbeltown - Once being the whisky capitol of Scotland now only 3 remain. Glen Scotia, Glengyle, and Springbank. Campbeltowns are traditionally full-flavoured and full-bodied whisky's, famous for their depth of flavour and for their slightly salty tang in the finish.
Islands - An unrecognised sub-region includes all of the whisky-producing islands (but excludes Islay) distilleries include Arran, Jura, and Talisker. A slightly salty, sometimes smoky aroma. Being hard to categorise the island whisky's due to location. I tend taste a light peat to them with a similarity oil texture the same with Tasmanian whisky.
With a lot to learn, it can be overwhelming. With time and tasting sessions, found at most good bars, you'll soon know all about your Scotch!