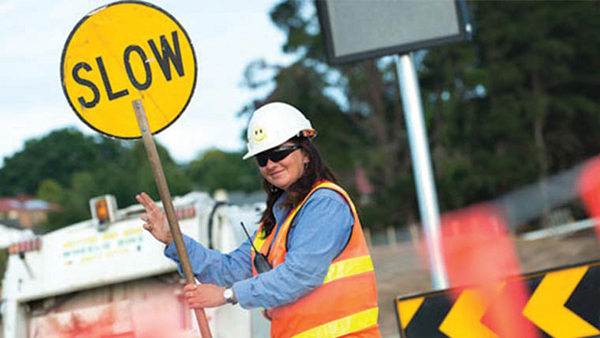 Anyone for a Traffic Controller job in Sydney or New South Wales? NSW is the biggest state in Australia and our cities and regional towns are growing, in some cases bursting! No matter where you are in in our big beautiful state there one thing you can't miss - road works! Whether you are driving west to south, east to west or north to south you will pass road work zones any day of the week.

So it's no surprise that roads and infrastructure is one of the largest areas of employment at the moment. With a quick search of a couple of the employment sites we found hundreds of traffic controller jobs being advertised for full time and part time positions right around Sydney Metro and across NSW.

So what do you need to get a traffic controller job? Training of course!

You need to have completed the required training and have the licence for the job you are wanting to secure or role you are wanting to perform. There are two main licences, sometimes known as a card or ticket, you will be expected to have prior to starting a job, they are:
Traffic Controller - our course (previously known as Blue Card) ultimately trains you to meet the requirements to operate a Stop/Slow Bat and perform other standard traffic controller duties.

The licence for Traffic Control Management (previously known as Yellow Card) trains you to safely set up and prepare a changed traffic conditions site as opposed to only using the Stop/Slow Bat.

By completing the Traffic Control Combo Course (Traffic Controller + Traffic Control Management) you can increase your chances of gaining employment and preferred employment options. The more skills, training and certification you have, the better a candidate you may be seen to be.

One thing to note - if your work location is a construction site, you will also need a White Card (the licence giving you approval to be on a construction site) to be a traffic controller on a construction site.

Other things that recruiters are looking for:

Have your drivers licence & own transport is preferred, but not always essential
Be physically fit
English language competency
Here are just some of the companies who are looking for Traffic Controllers now:

Lastly there are a couple of groups on Facebook that are dedicated to Traffic Controller jobs and information… a good way to connect with others in the same role and recruiters.

Contact us today for more course information on upcoming traffic controller training dates and locations.