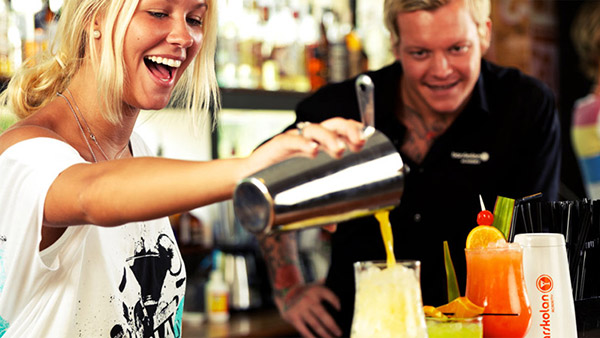 The Sydney hospitality sector is constantly evolving and we like the latest trend; so far in 2017 we have seen smaller venues for up to 100 guests popping up everywhere and anywhere.
Why small bars and no new large venues? One of the reasons is the fact that property prices in Sydney continue to go through the roof. For years on end now, property rates are skyrocketing, making it hard for entrepreneurs to enter the market as rent is simply not affordable. Instead of leasing or buying a large property, they start off with a small and intimate venue.

Also, due to new alcohol legislations and lock out laws in Sydney, large party venues who used to make most of their money hosting afterparties past 2am, were no longer allowed to let any punters in after 1am leaving their venues empty. This eventually led to them shutting down.
So with dancing the night away and finishing up in the early hours no longer an option for Sydney partygoers, the small bar is a great alternative. Yes, you start a bit earlier than you're used to, but small bars offer a great and exciting experience; intimacy, ease to meet new people and experimental drinks, what more does one want?

Consumers in general are developing more adventurous tastes for drinks and food as their knowledge expands. People travel more, watch more cooking shows, have social media to learn more about ingredients and love trying new things. A peanut-butter flavoured cocktail? Yes please! Why get a plain beer or vino if you can indulge in an exciting cocktail?

Sydneysiders have shifted from favouring the quality of drinks over their quantity. They want a special night out instead of an ordinary night out. They use Instagram to get a feel of a venue's brand, check out their posts and then head down on a Friday eve to have a taste of that insane Blue Octopus Cocktail they've seen featured on Insta that day.

The staff in small bars make or break the venue; they play an extremely important role. A great example of a small bar who gets their customer service just right is Shady Pines Saloon on Crown Street. All the crew are amazingly polite, quirky and friendly; from the bouncer to the bartenders to the glassy. A fun night guaranteed.

So besides having a great personality, what other skills does one need to work in a small bar? Firstly, you will need your compulsory RSA course which allows you to work in a venue that sells or serves alcoholic beverages. If you're not familiar working in bars / restaurants, you should do a bar course, where you learn the basic tricks you'll need on a day to day basis when you work in a bar. Then get some cocktail training under your belt. TCP Training offer a Sydney Cocktail Course where you will learn all the skills you need to impress your new employer at your first day at the job! They have their own bar in their training centre and unlike many other cocktail training companies, they use REAL alcohol in their cocktails to ensure students get to sample the flavours our their creations. A must do course if you want to work in a cocktail mixing venue!